Beaches – Turks and Caicos
Intro:
This trip was a gift that my in-laws gave to us over the past year. They had been to this resort a couple of times and really wanted to share this with their grandkids. Who are we to deny their request?
The players:
So there was a total of 10 of us that traveled together:
MIL & FIL (both in their 70s)
SIL (42)
DNiece & DNephew (10)
DD (7)
DD (6)
DD (3)
DW (29ish)
me (37)
We all live in the Chicago area and so we were able to coordinate travel from O'Hare to the Turks and Caicos through Charlotte on US Air.
We left early on Saturday morning (flight time of 7:35) so we were all up and at em by 5am!!!
Things went very smoothly on the trip out. We got on our flight to Charlotte and all was well, we even landed early. (Woo hoo!)
Once in Charlotte, we only had 1:30 until our next flight (even with our early arrival) which gave us all enough time to get comfortable, those who hadn't eaten were able to grab a bagel and next thing we knew, it was time to load up for the next hop.
I should point out now that our DD(7) is basically a boy. She is into video games, sports, and idolizes her boy cousin because of all the things he can do on his DS. So for this leg of the trip, the 2 of them sat together on the plane and exchanged tips and played their DS's for 2.5 hours of quiet bliss. Elsewhere on the plane DW and DDs(6 & 3) didn't quite have the same blissful quiet ride. No major incidences, just typical kids on airplanes stuff. "Mom, are we there yet?", "I can't see anything out of the window", "Can I have more graham crackers"… that sort of thing.
All in all the trip went smoothly and we landed in Providenciales. From here we were herded through the immigration stations and got landing cards that allowed us to spend all our money on their island. We then loaded into a van and off to the Beaches Resort.
The drive to the resort took about 15-20 minutes, but the scenery around us was breathtaking. We arrived at the Italian Village section of the Beaches Resort and was welcomed by the woman that had booked our family and toured my in-laws around the Italian Village the last time they were there. It was a nice touch that seemed to set the tone for our visit.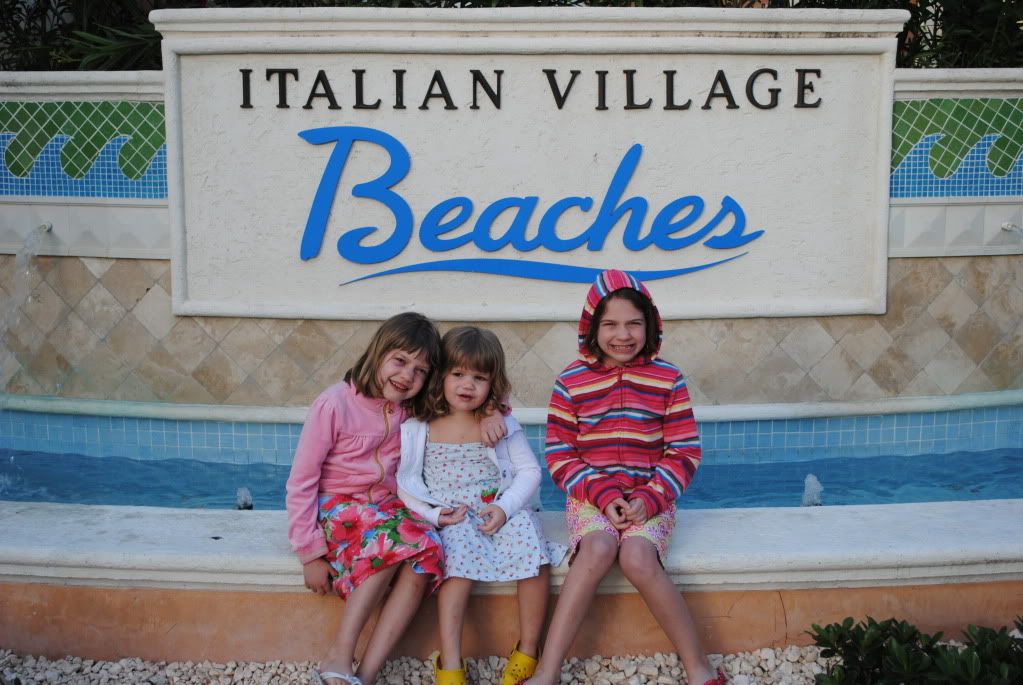 Once we unloaded everyone from the van, we moved inside to check in and get our room assignments. It turns out that we had 3 consecutive rooms (10, 11, & 12). So as we were waiting for our rooms to be ready and get fully checked in the concierge staff provided tropical fruity beverages (with or without rum) and we were given a rundown of all the resort had to offer. Once we settled up there, we were escorted off to our rooms by Triston who then gave a detailed presentation on the amenities of the suites we booked. Once Triston was finished, we all changed into swimwear and got down to the business of vacation.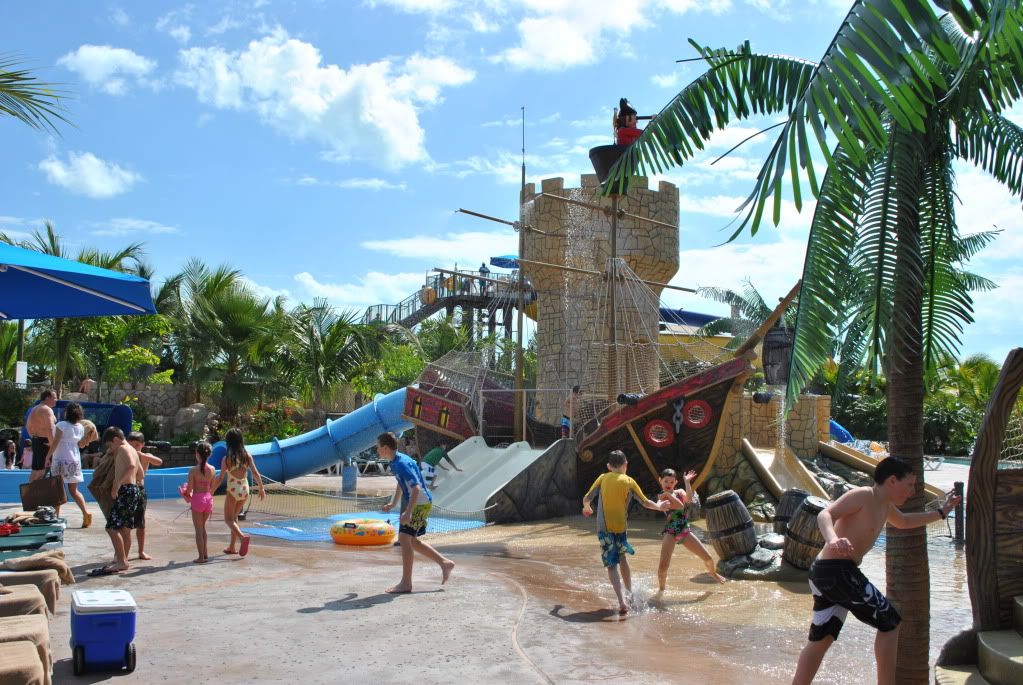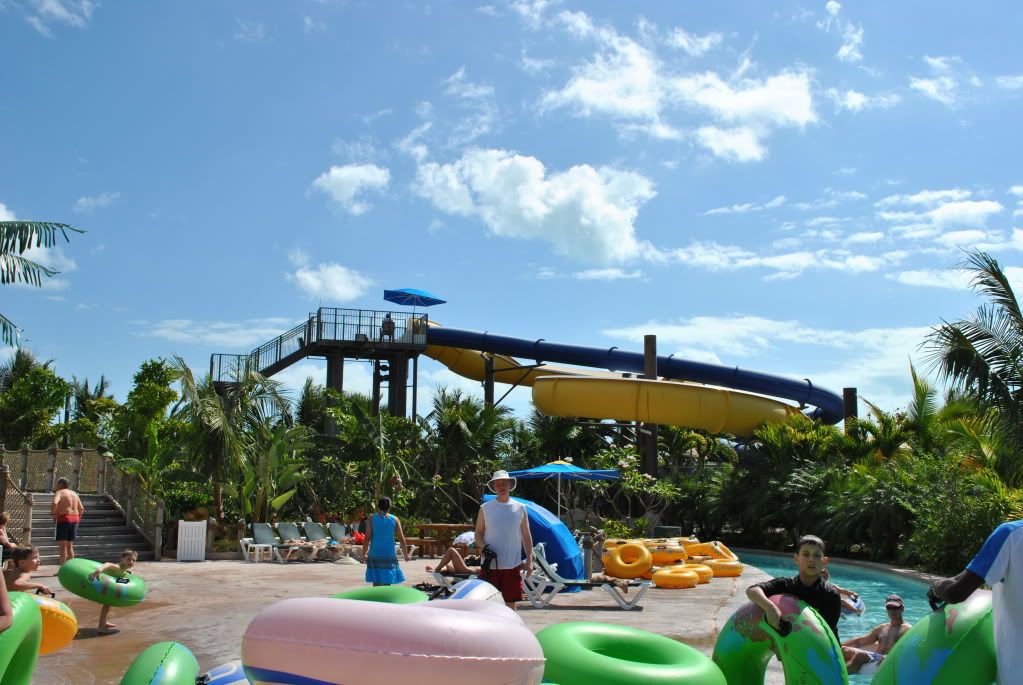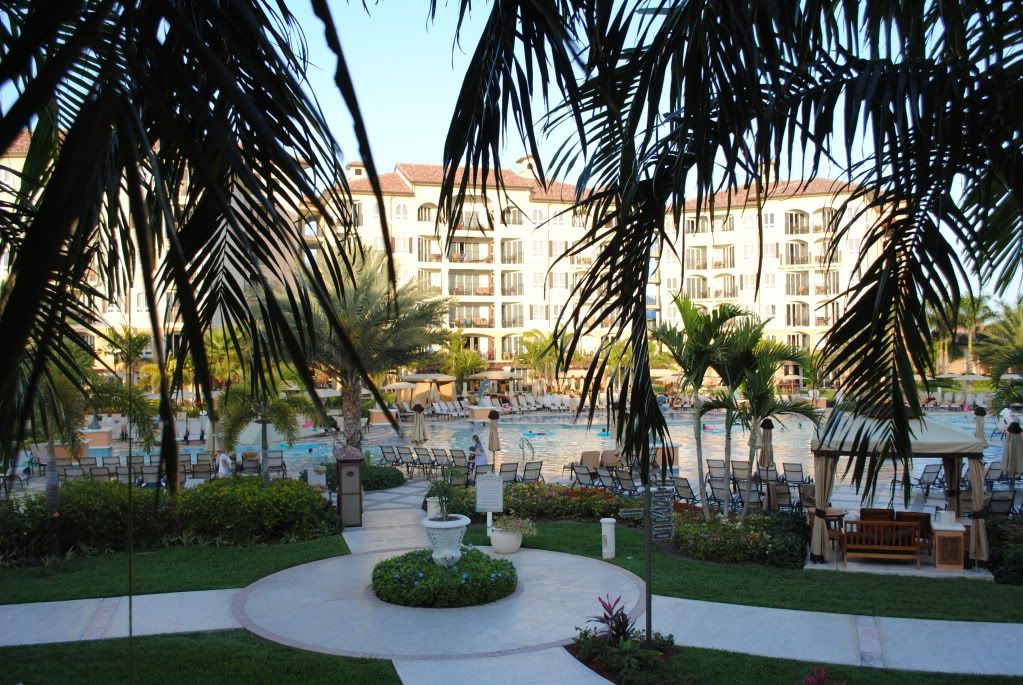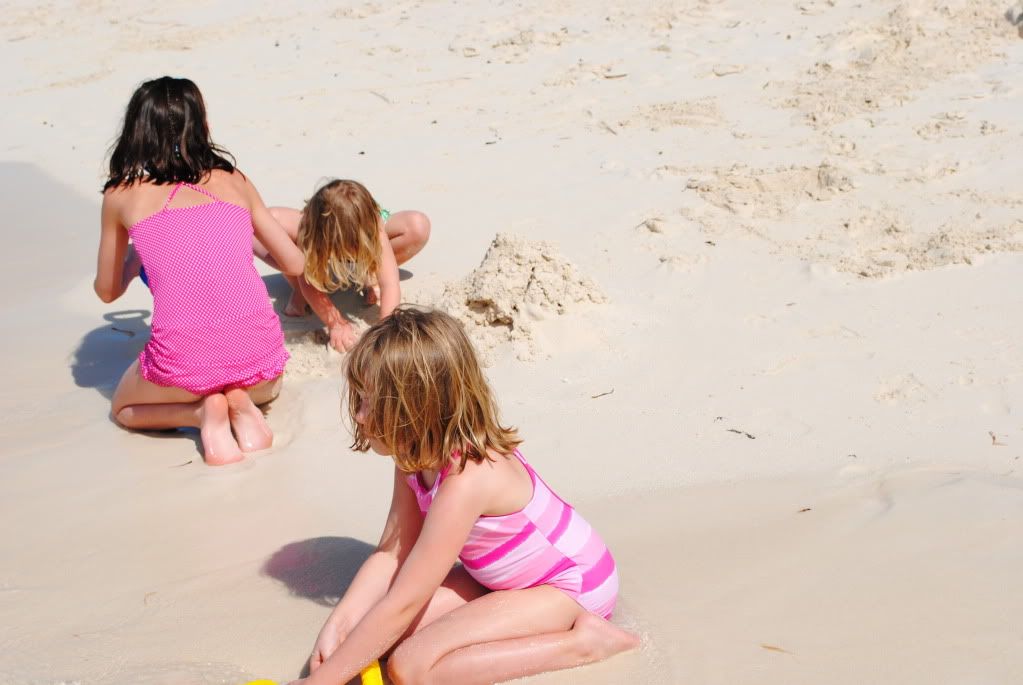 Over the next 6 days we effectively followed the following schedule:
Wake up
Breakfast
Pool / Waterslides / Beach
Lunch
Nap / Downtime / swimming
Dinner
Bed time
It was a great trip.
A couple of highlights of our trip were the following:
1) Sesame Street Gang Parade / Junk-Anew band.
2) Fire breathing Dragon Man / Reggae Show
3) X-Box Lounge (for DD#1 & DNephew)
4) Teppanyaki Dinner
The Junk-Anew band was very interesting, very entertaining and very loud. Basically they had clackers, shakers, drums and horns that they all made by recycling (hence Junk-Anew) other materials (such as barrels for drums, etc.) They definitely had a great rhythm and the beat was very catchy and you can dance to it. I'll give them a 72. (Sorry, am I showing my age here?)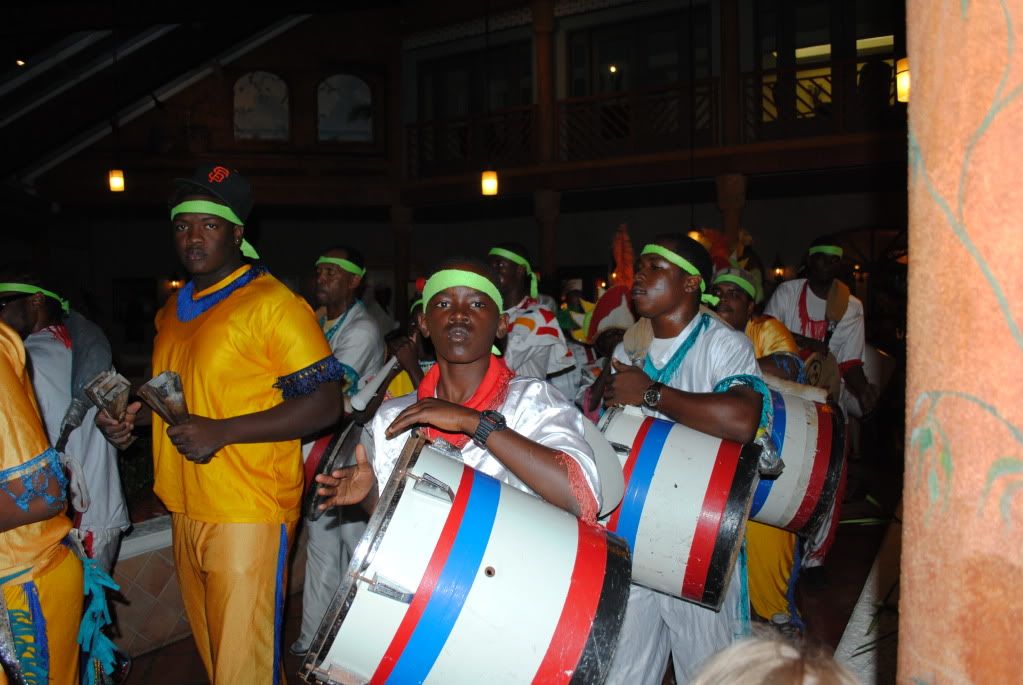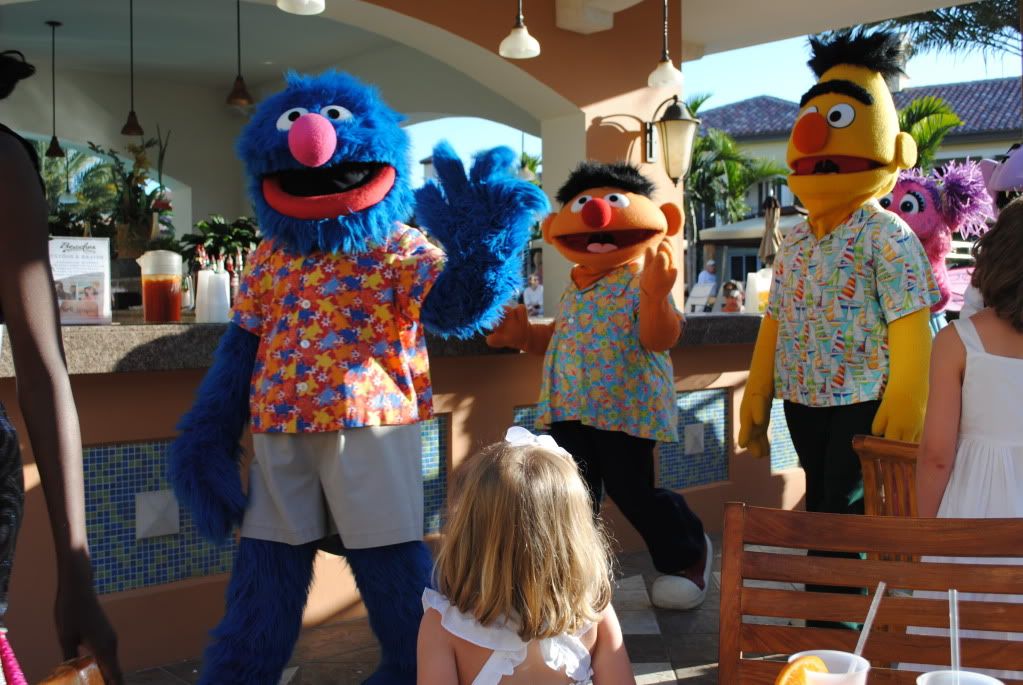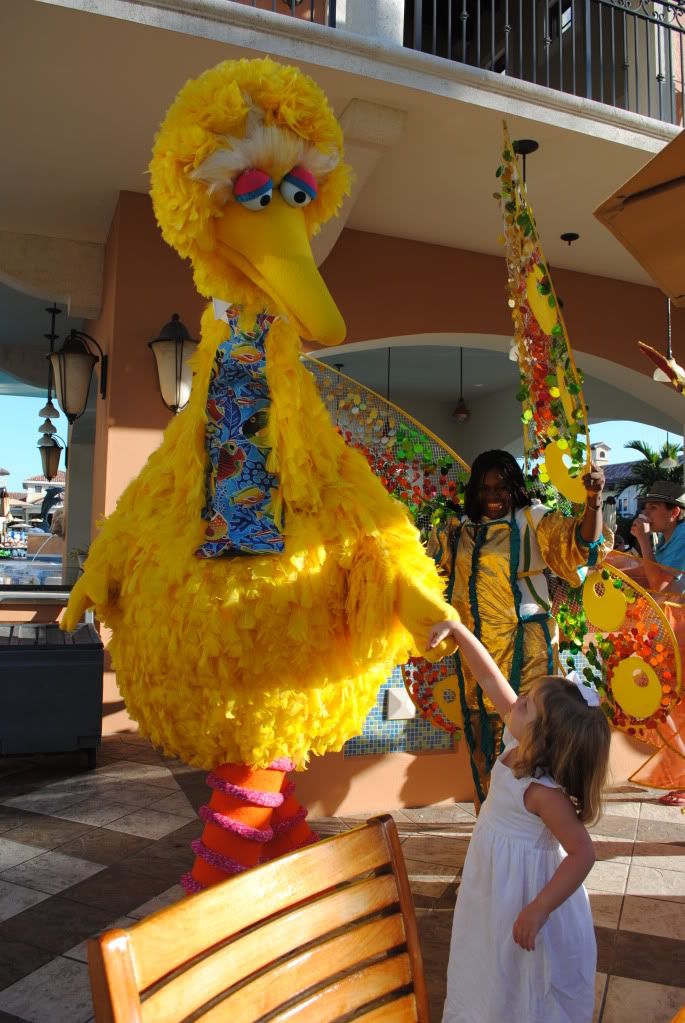 The Fire Eater / Fire Breathing Dragon Man show was very exciting, so much so that DD#1 & DNephew decided they wanted to go to the X-Box lounge to play. Now I haven't quite figured this out yet, but DD#1 is a bit of a sensory kid, she is sensory seeking but doesn't like loud places, yet, walks into this X-Box lounge where there are 30+ machines making noises etc, and feels right at home. Go figure, as long as she was having fun, its vacation! As for the Fire Eater show the rest of us really enjoyed it.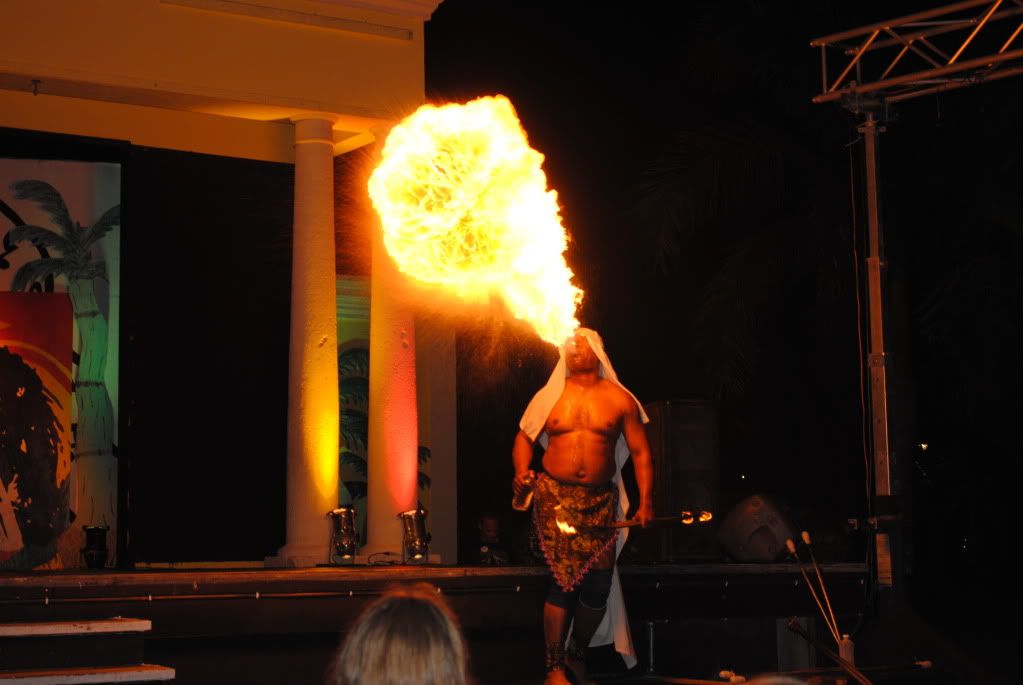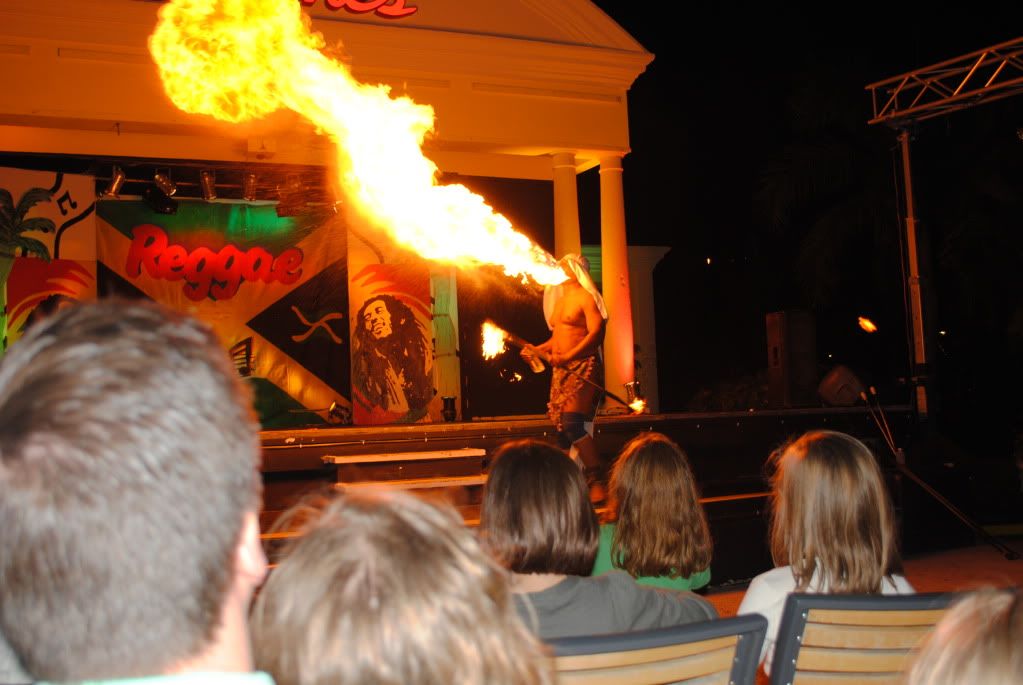 On the Friday night we were able to book the whole family for dinner together at the Japanese teppanyaki place where the kids loved the show that our cook put on. He even got them all involved in trying to catch pieces of scrambled eggs that he would flip off his spatula. The great thing was that he also got DD#3 involved by flipping some fresh veggies to her with a spoon since her allergies didn't allow her to partake in the greater meal.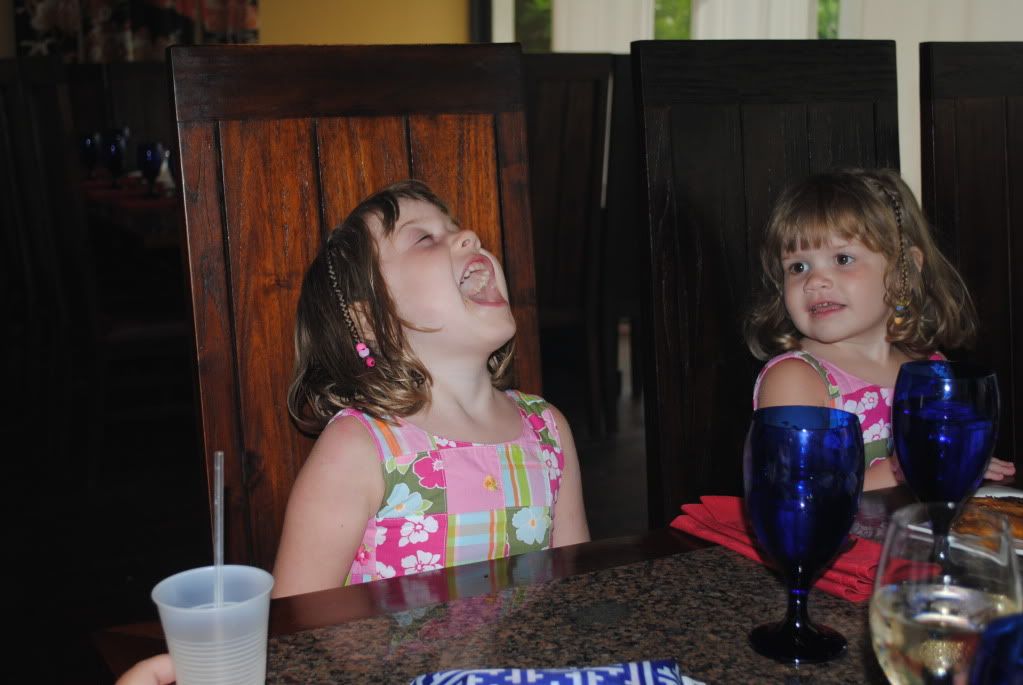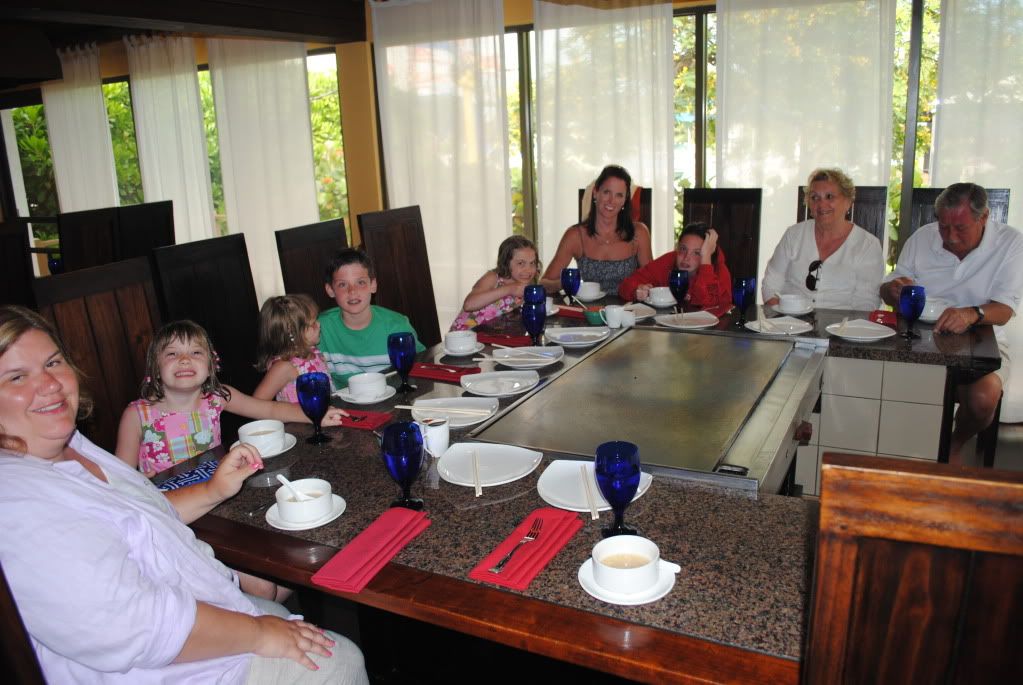 One other highlight of the trip is that we were able to have a photo session with the entire family and got some very nice shots. The colors of the sand against the colors of the water were absolutely amazing.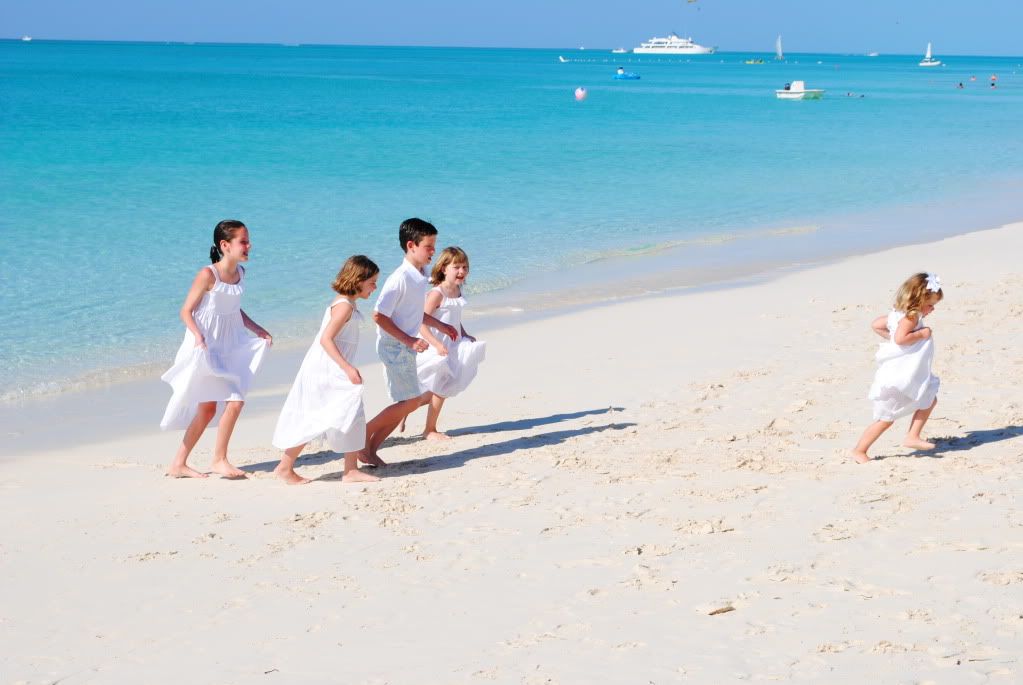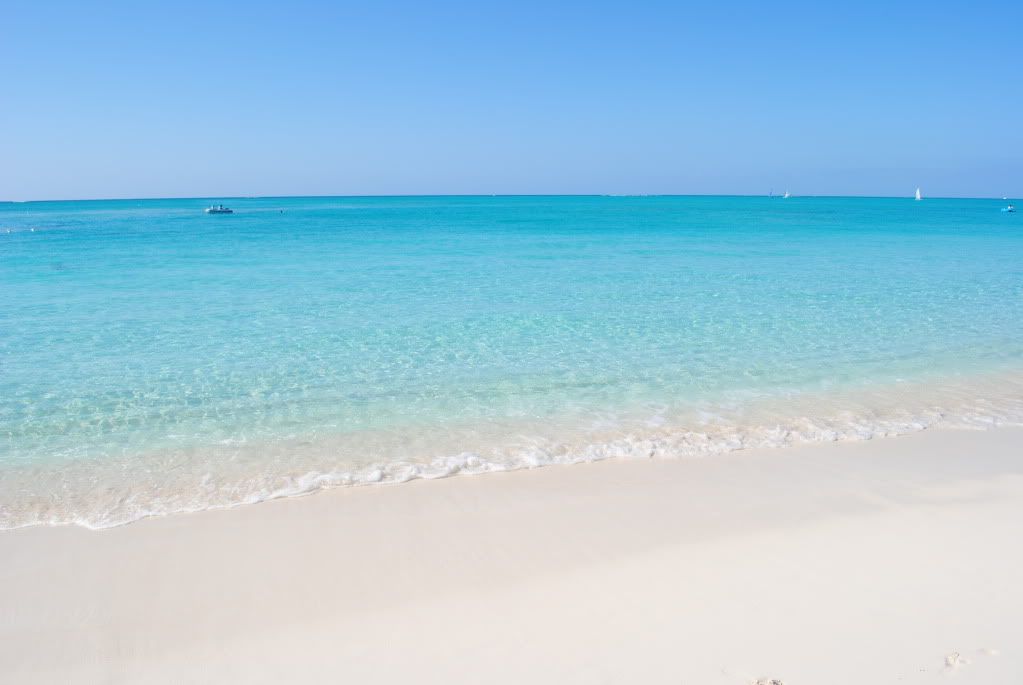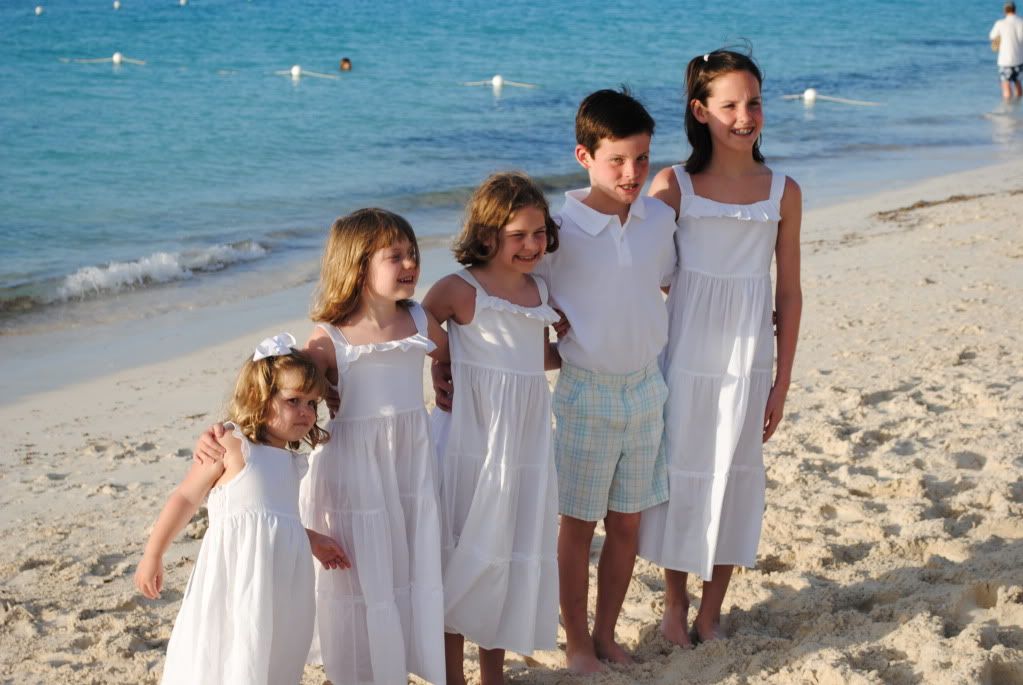 Over all the resort staff was very good and routinely went above and beyond what I would have expected. We were very happy with the experience and were sad to leave when it was time to go home.